Kid's Ministry at Lake Houston Methodist Church
At Lake Houston Methodist Church our kids (infant through 5th grade) experience safe, age-appropriate environments where they learn about Jesus in a creative and relevant way. Children have a place both on Sunday Mornings and also at our Wednesday Night Live mid week program
We would love to see you and your family visit Lake Houston Methodist kids.
Sunday Mornings
We look forward to having you and your entire family join us for worship. We understand that some parents wish to have their children with them as a family during the entire service. Others feel their children would get more from dedicated time and lessons directed toward a specific age level. At LHMC, the choice is yours.
When you enter the Sanctuary, look for the Children's packets on the welcome table and the Children's Church sign-in kiosk. All children are welcome to take a packet. If your child will be staying with you for the whole service, there is no need to check in. If your child will be attending Children's church, please take a moment to check-in (instructions below) and then have your children sit with you at the beginning of the service.
We offer Children's church for PreK thru 2nd grade and a Children's Church transition class for 3rd - 5th grade. The younger students remain in the Children's Church for the remainder of the worship service time. The older students will learn what it means to be part of the church and may spend some additional time with their teacher, in the service, or maybe be involved in the service in small ways.
On Communion Sundays, all children will be brought back in to sit with their parents and take communion after the sermon. On all other Sundays, children will be picked up from the playground or in the CFC gym.
Children's Church Check-In
Here's what to expect when visiting Lake Houston UMC for the first time:
First, find the Children's Church check-in when you walk in the front door. There we will meet your family, check your child into our system, and then children have a seat with their parents in the service.
Upon checking in for the first time, we will ask for the following personal information (NOTE: We value your privacy and will not share this information with anyone):
Parent/guardian name(s)
Child's name
Child's birthdate
Home address
Phone number
Any special instructions (allergies, special needs) for your children
Wednesday Night
Our check-in system is used for Wednesday Night as well. Find the kiosk located in the gathering space outside the sanctuary. Once checked in your child will be led by one of our volunteers to their room, or if the weather is good to the playground until programming starts.
Wednesday nights begin at 6pm with pizza and games, then followed by a faith filled lesson and activities for each age group.
Weather permitting the children will finish the evening on the playground. Please find a children's team member with the check out kiosk and check your child out before you leave.
Meet our Kids Director
Christen Thibodeaux joined the Lake Houston Methodist Church leadership team in 2010 as the Director of Kids Ministry. Christen loves helping children discover the joy of learning more about Jesus through worship, fellowship, and activities.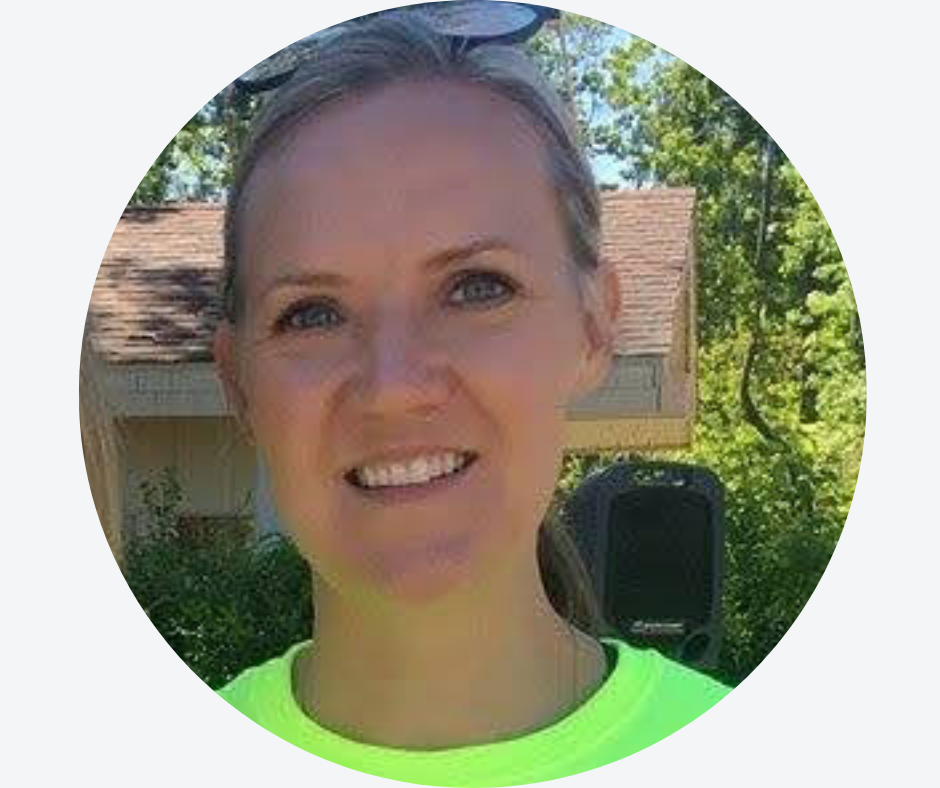 Got questions?
If you have further questions concerning our Lake Houston Methodist Church Kids experience or visiting our church with children, simply click the button below and get in touch with us!