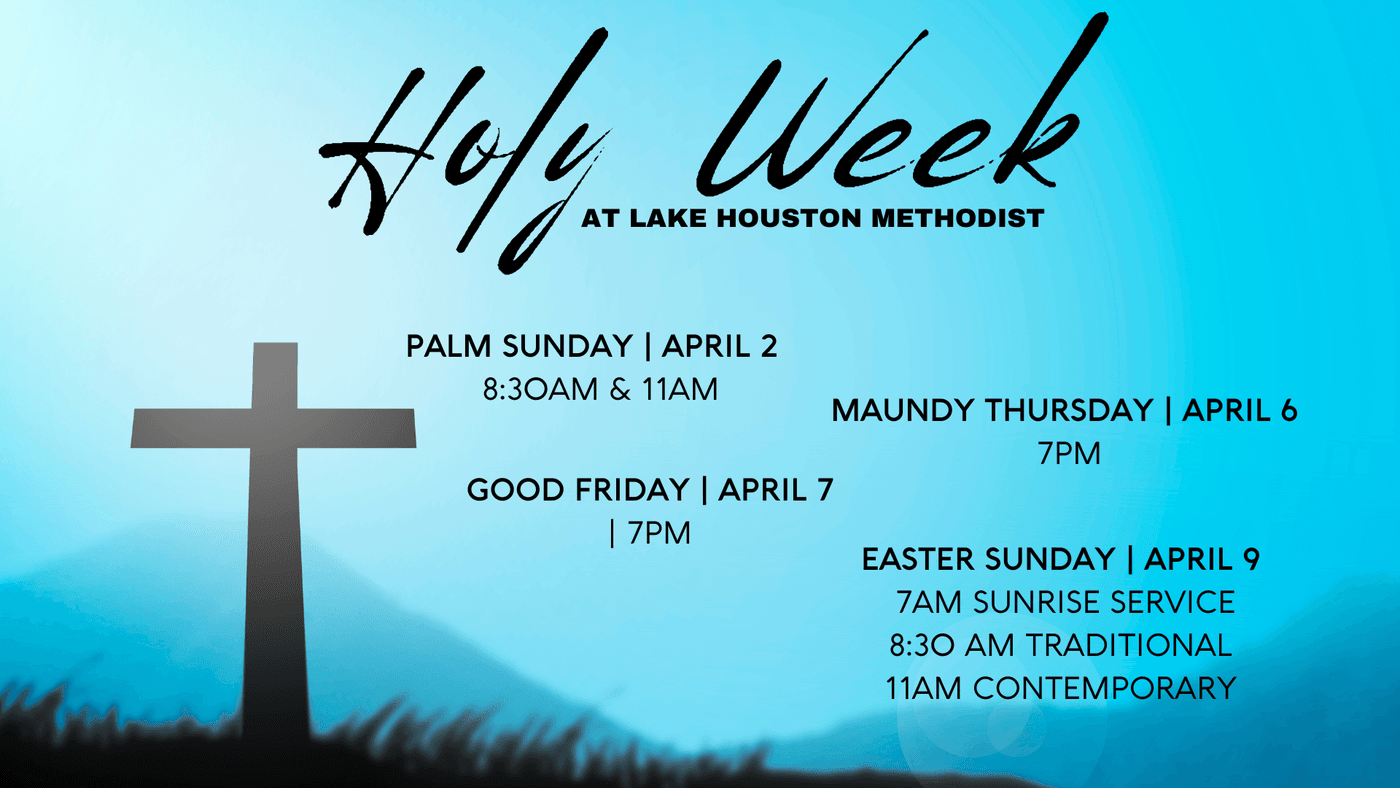 Holy Week Services
April 6 - Maundy Thursday - 7pm
Our Maundy Thursday service remembers the time Jesus spent with his disciples at the Last Supper. This quiet reflective service will use scripture, songs and hymns, and a time of communion.
April 7 - Good Friday - 7pm
The Good Friday service is called the service of darkness. It remembers the three days after the Crucifixion and before Easter Sunday. During the service selected scriptures are read and candles slowly extinguished until we sit in a moment of silence and reflection.
A nursery is provided for all Holy Week services
Easter Fest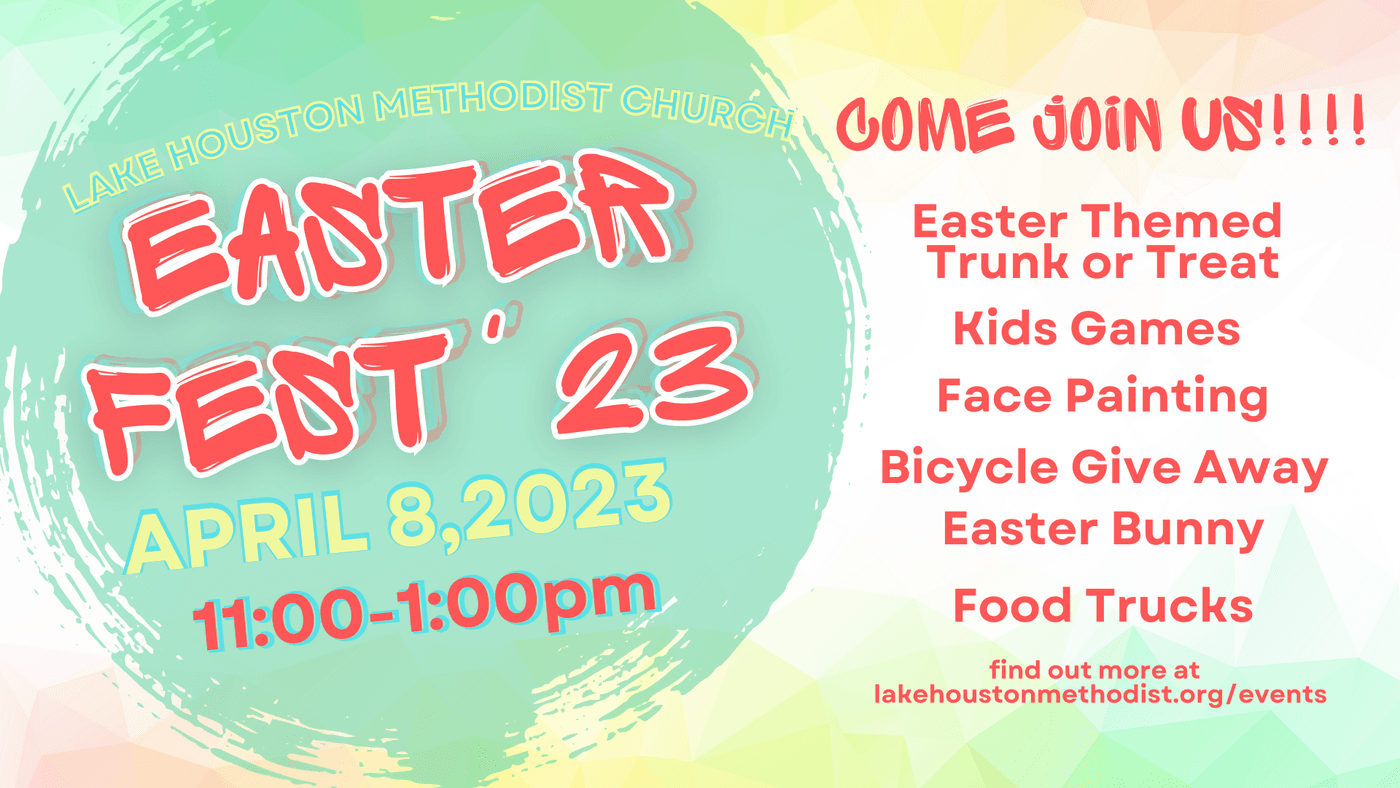 Come join us for our Easter Fest 23! We'll have food trucks, a community service showcase, a bicycle giveaway, and of course our Easter Trunk or Treat! Click here for more details!
Easter Sunday Morning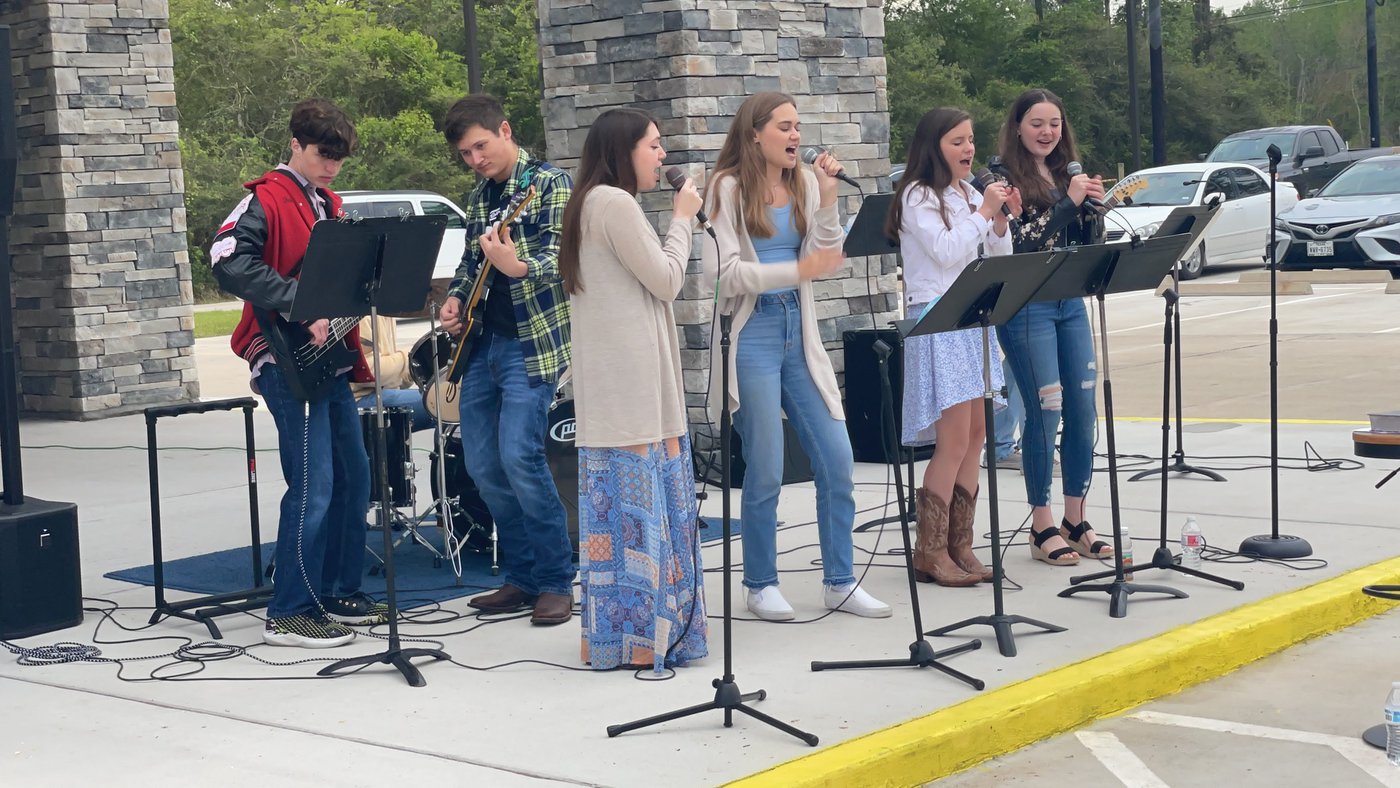 April 9 Easter Sunday
We will have three services on Easter Sunday.
Sunrise - Our sunrise service is led by our youth ministries. Music will be led by the youth band. The service will also have a special drama presentation. The message will be given by our Youth Director Colton Dampier
8:30 am Traditional - Our Traditional worship will feature Easter Hymns, music, and a message by Pastor Russell Martin.
11:00 am Contemporary - The Contemporary worship service has music led by the praise team and a message by Pastor Russell Martin.
Want to know what to expect or have more questions? Click here for more information.
Easter Flower Cross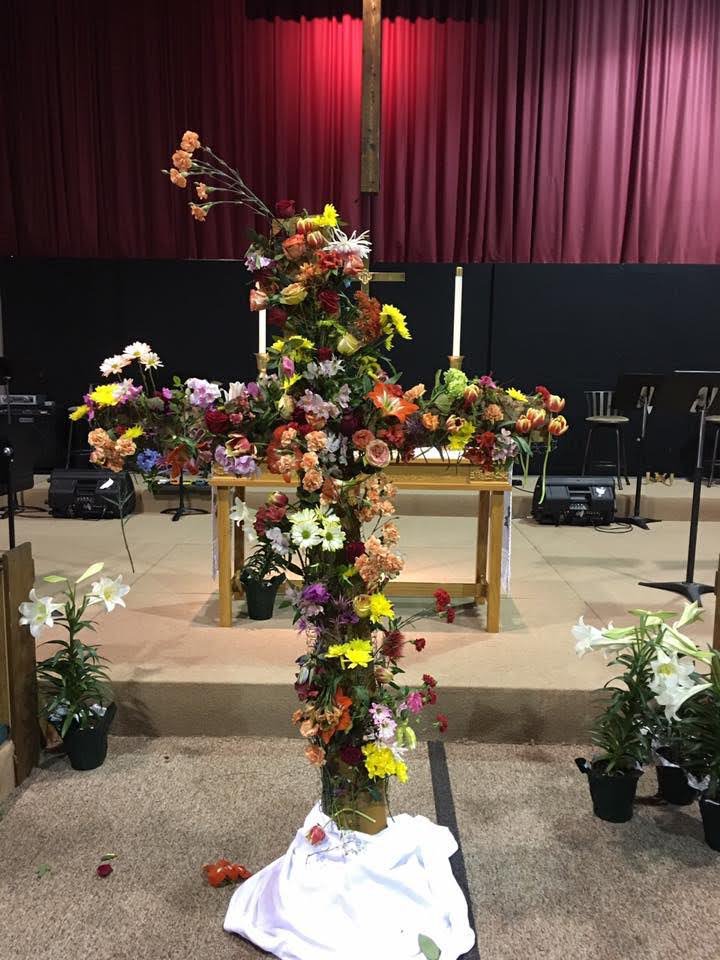 The Easter Flower cross has been a tradition at Lake Houston Methodist Church for many years. The cross begins as a simple wooden cross covered with wire. On Easter Sunday morning the Cross will be in our gathering space outside the sanctuary. All who come are invited to bring a flower or piece of greenery to place on the cross. As the morning progresses more and more flowers will fill the cross as we celebrate the Risen Savior. Additional flowers will be provided.