Getting to know each other
We know meeting someone for the first time can be intimidating, and going to a new church for the first time can be nerve-racking. We want to help make your first experience at Lake Houston Methodist Church a great one!
SERVICE TIMES
Lake Houston Methodist meets for worship every weekend and offers two distinct styles of worship
Traditional Worship: Sundays at 8:30am
Sunday School: Sundays at 9:45am
Contemporary Worship: Sundays at 11:00am
LOCATION & DIRECTIONS
Lake Houston Methodist is located in Huffman, Texas at 23606 FM 2100
For more detailed directions click here
Frequently Asked Questions?
How long is a Worship Service
In total, a church service is about 60 minutes in length.
The traditional service begins with hymns led by our music director and accompanied by the piano. We have some responsive readings, a time of prayer and a message by one of our pastors. Words are projected on screens, and hymnals are available as well.
The contemporary service begins with the Lake Houston Methodist praise team band leading the church in music - song lyrics are projected onto the screens so you can sing along and/or engage with worship however you feel most comfortable. After the music portion of service is complete, one of our pastors will come out to share an encouraging and hope-filled message about Jesus.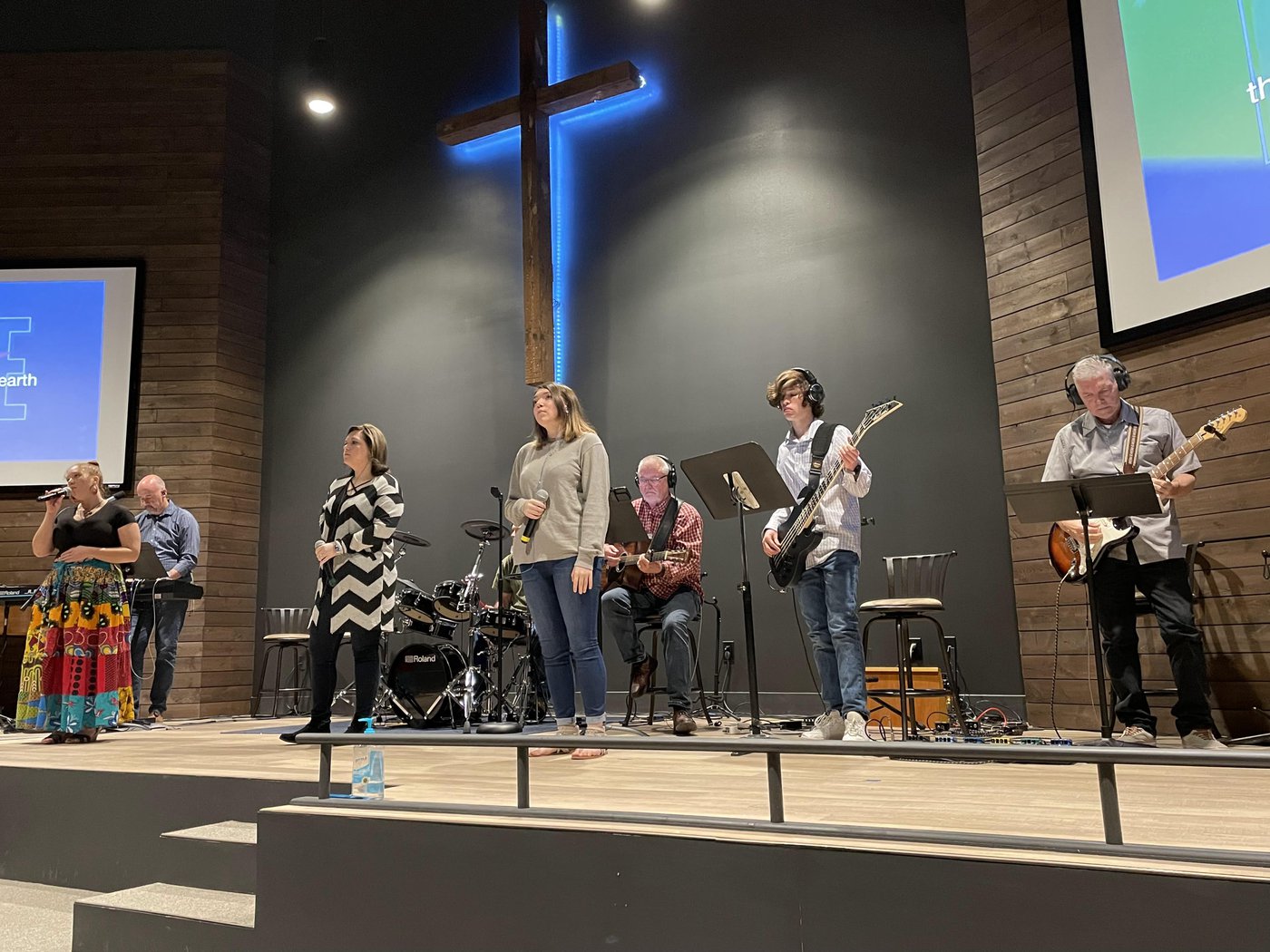 What should I wear?
Sunday's at Lake Houston Methodist Church are exciting, casual, and relaxed. Come as you are and expect to feel welcomed as our guest.
What about my kids?
We believe that children need time in the main worship service, but also could learn and thrive in their own setting. That is why we have a hybrid model of children's ministry on Sunday mornings at 11:00am.
When you arrive, check in at the "Children's Church" kiosk. If you are new you will need to allow a little bit of time to register for the first time. If you are returning you simply need to check in and let us know your kids are here.
Once you are checked in go sit together as a family for the first portion of the service, typically three songs. Then one of our children's ministry staff will call kids up to the front for Children's time.
After this children who are attending Children's church will go with the director, children staying in worship may return with their family.
Children's church is available for children K- 5th Grade.
We Look Forward To Your Visit
Ready to check out Lake Houston Methodist Church? We'd love to meet you. If you have any questions before visiting, use the form below and send us a message. You can also use the Facebook messenger pop-up at the bottom right of the screen to speak with us directly.